Your Premier Personal Trainer Gym in Cookeville
Discover The Ultimate Evidence-Based Solutions
Of Custom Fitness Solutions Of TN
Welcome to Custom Fitness Solutions of TN, where your fitness dreams meet reality! Whether you're beginning your health journey or a seasoned athlete, we've got the personalized touch that sets us apart. Dive into a world of transformative workouts and be embraced by a community that truly cares. Schedule a free consultation today and embark on your transformative fitness journey with us.


Hours
Life gets busy, and we all have unique schedules; that should not get in the way of your fitness goals. That's why we have 24/7 gym access so you can work out on your time.

Location
We are currently located at:
GetFit Location:

Contact
If you would like to reach out to us about any questions you may have or to set up a free consultation, give us a call at (931) 526-6092 or fill out our online contact form today!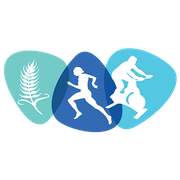 Empowering Tailored Fitness
Locally crafted with you in mind, our revolutionary personal training studio stands unparalleled in Cookeville. We aren't just another gym; we're a community offering a unique blend of traditional gym access, invigorating group classes, and unparalleled health and nutrition coaching. With 1:1 personal training sessions, we specialize in carving out a path tailored just for you. Our commitment? Propel you to your desired health milestones and beyond.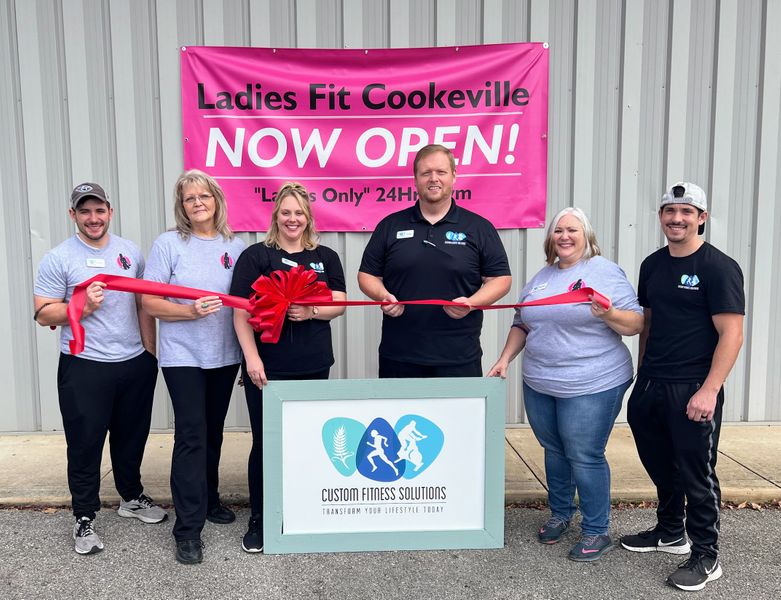 State-of-the-Art Amenities Await!
Step into a haven where top-notch equipment meets diverse training modules. From boot camps that challenge your limits to engaging group classes that fuel camaraderie, we've got it all. Plus, with our personalized training sessions and holistic health and nutrition coaching, you're not just working out; you're evolving, inside out.
Two Spaces, One Mission
Diversity is our strength at CFSTN in Cookeville. Our expansive facility is divided into two specialized zones: the main CFSTN area and our exclusive LadiesFit Gym. While CFSTN offers a comprehensive mix of gym access, group classes, and health coaching, LadiesFit provides a sanctuary for women with dedicated gym access and personal training, ensuring every woman feels empowered and at ease.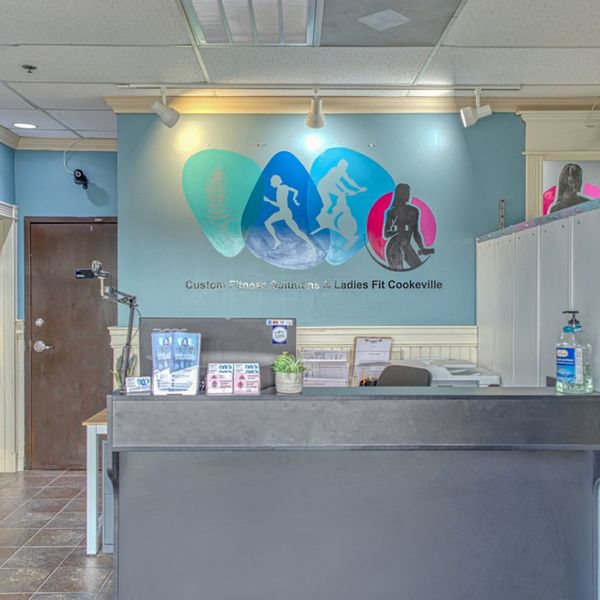 Schedule A Consultation!
Whether it's our state-of-the-art facilities, our personalized touch, or our inclusive community, we've got the right fit for you. Contact us today to schedule a free consultation and join Custom Fitness Solutions of TN to redefine what personal fitness means to you!
Top-tier Coaching And Training In Cookeville
LUXURY PERSONAL TRAINING SERVICES AT AFFORDABLE PRICES

What our clients are saying
You feel like family here
"Great one on one personal training to meet individual goals whether it's to lose weight or strength training. Group classes are awesome. Very welcoming atmosphere. You feel like family here."
- Karen E.
no judgement atmosphere
"I love Custom Fitness Solutions they are knowledgeable and so encouraging. I have been a member of other fitness places but never kept a routine. This is a no judgement atmosphere that encourages you to exercise at your level. I have felt so much better, I am stronger and I have slimmed up some too!"
-Barbara B.
very supportive
"They are very friendly and very supportive. They have several different classes and also help modify if you need it. They also have personal training and health coach. They have several options for you."
-Julie K.
Ready To Get Started
Schedule a consultation with our team today!