Monterey, Tennessee Personal Training
TAKE YOUR FITNESS TO THE NEXT LEVEL

At Custom Fitness Solutions of TN, our certified personal trainers help clients in Monterey achieve the healthy lifestyle they're looking for. We understand each individual requires customized solutions to reach their health goals, and you can have peace of mind knowing our staff has the experience and expertise necessary in personal training and health coaching.
Our luxury gym attracts local clients in the Monterey region looking for a more elevated and personalized workout experience, and we are confident our facility will exceed your expectations. Let's dive into the services we offer below. Contact us today to learn more about our team, or to answer any questions you may have!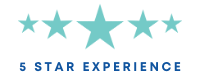 Personal Training
If you're looking to take your workout to the next level, personal training can be a valuable tool for achieving and maintaining optimal health and fitness. Personal training provides several benefits beyond just working out alone. One of the most significant advantages of personal training is the personalized attention and guidance that our clients receive from our professional trainers. Additionally, our personal trainers provide accountability and motivation to our clients, helping them stay committed to their fitness goals and achieve long-term success. With the guidance and support of a personal trainer, clients can reach their fitness objectives faster and with more confidence than working out on their own.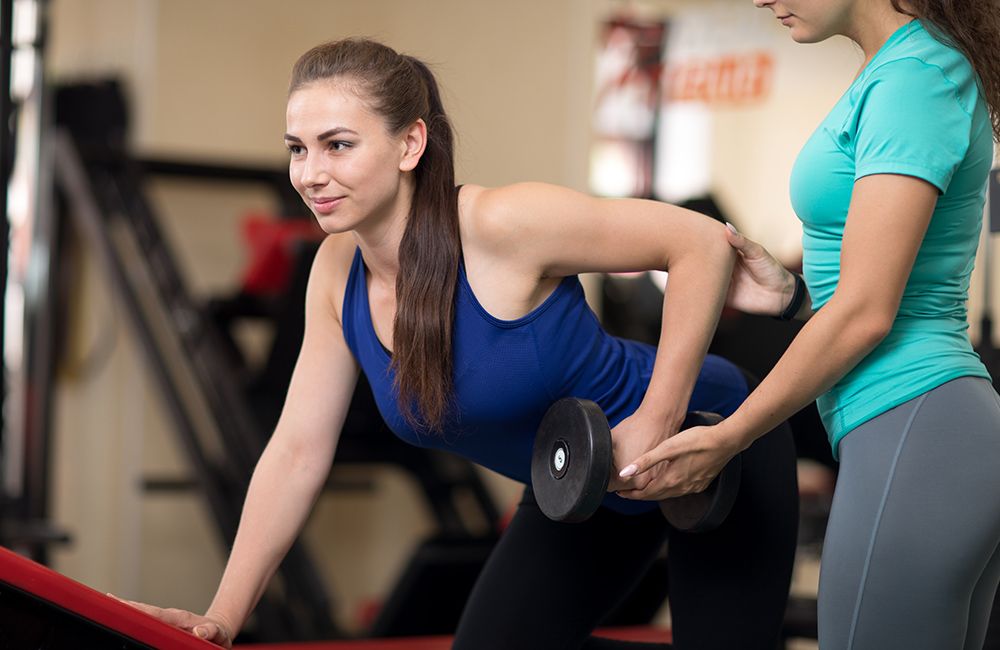 Health Coaching
Our goal with our health coaching services is to guide and support individuals while they make positive lifestyle changes that lead to improved health and wellness. Our health coaches work with individuals to identify their health goals, explore the barriers that may be preventing them from achieving those goals, and develop personalized plans of action to overcome those obstacles. This type of plan may include setting realistic goals, creating a healthy lifestyle plan that incorporates nutrition, exercise, and stress management techniques, and providing accountability and support to help clients stay on track. Health coaching is not just about weight loss or disease prevention, but rather a holistic approach to overall well-being that addresses the physical, emotional, and social aspects of health.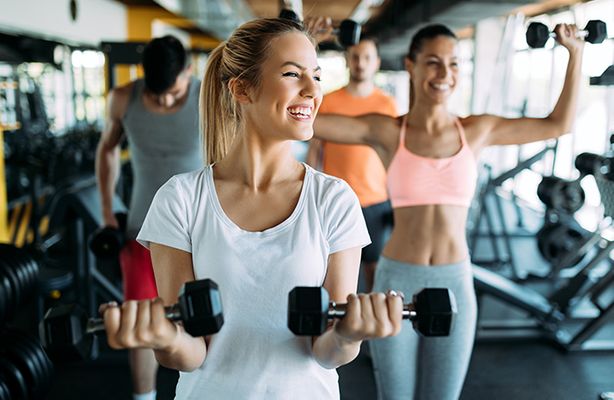 Group Classes
Group fitness classes are a popular and effective way to exercise and improve overall fitness. Our group fitness classes are designed for participants at all levels, and we offer spin classes, boot camp classes, and cardio classes. One of the primary benefits of group fitness classes is the social aspect. Custom Fitness Solutions of TN clients can connect with others who share similar fitness goals and interests, and the group dynamic can provide motivation and accountability. Group fitness classes also offer variety and can be a fun and engaging way to stay active and challenged. With the guidance and motivation of our instructors and the support of a community of like-minded individuals, group classes can be an effective way to improve overall fitness and achieve health and wellness goals.
Why Choose Us?
We care about the wellbeing of our clients first and foremost, and we treat each individual we work with like family! If you are ready to get started with us, we offer a free consultation so we can work with you one-on-one to establish the services that suit your needs, and we are excited to work with you on your fitness journey!
At Custom Fitness Solutions of TN, our top of the line fitness facility has something for everyone! Whether you are interested in health coaching, or you prefer to work out on your own, we provide a welcoming and challenging atmosphere to push you to achieve what you came for. Reach out to us today!
Ready to get started? Schedule a free consultation with us today